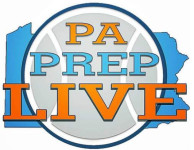 By Matthew DeGeorge
For a team playing without its leading scorer, a certain degree of adaptability is required. So as Chester Charter School for the Arts struggled through offensive sets for the better part of three quarters Saturday, it knew things could change if they kept at it.The Sabers have dealt with adversity this season, splitting four games sans Jamihy Evans. By buckling down defensively against Friends Select Saturday, Chester Charter didn't add to that total, but they improbably put themselves in position to win.
Chester Charter had two looks in the final minute, a jumper in the lane that wouldn't go and a final turnover, in a 50-47 setback to the Falcons in a game that they trailed by as many as 15 points.
Sean DeShields, who hit a 3-pointer with 16 seconds left to get the Sabers within one possession, missed a jumper in the lane off a Bruce Rogers steal with 8.1 ticks remaining that would've tied the game at 49. Friends Select's John Dinnall hit one free throw at the other end, then Zion Todd stepped in a passing lane to disrupt the Sabers' final possession before they could attempt a tying 3-pointer.
Despite that ending, there's a moral victory to be taken for CCSA (7-5).