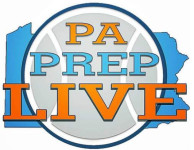 By Matthew DeGeorge
Jack Concannon sat 12 rows up at the Giant Center, a vantage point that gave him the literal long view to accompany his metaphorical one.
He watched the team he coached until stepping down last spring struggle through foul trouble in a 67-56 loss to Imhotep Charter in the PIAA Class 4A boys basketball final. He saw four Bonner & Prendergast seniors that he'd brought into the once moribund program trudge stone-faced to midcourt to accept the silver trophy as runner-up.
Through it all, Concannon wore a grin, in part because he knew, by the time the fog of disappointment lifted for his former players, they would sport a similar appreciation.
"We're all a little disappointed now," Concannon said Thursday night, "but if you look at the big picture, it's been a pretty good five-year run."
Bonner & Prendie's trip to the state final amid perennial powers — among them Imhotep, winners of three straight Class 4A crowns and seven titles since 2009 — was unique. Concannon inherited a two-win squad five seasons ago, in the aftermath of the school fighting off closure by the Archdiocese of Philadelphia. He handed off to protégé Kevin Funston a team that advanced to the PIAA Class 5A semifinals, losing in overtime to eventual champ Abington Heights, in the school's first states berth. Funston took the group one game further this year, continuing the incremental growth Concannon stressed.
With that history, Thursday's hurt faded quickly. And the silver trophy that will adorn a hallway display case started to be seen for what it was — not the second-choice trophy of Thursday night, but one of the most coveted mementos of the season.