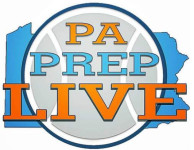 By Owen McCue
Before he let his team leave its locker room after Wednesday's night's state play-in win against Mastery North, Archbishop Carroll head coach Paul Romanczuk had a question for his Patriots squad.
"I said to them, 'this is now 10 straight years we've been in the state playoffs,'" Romanczuk said. "Then I said, 'do you guys know how many years Archbishop Carroll's been able to be in the state playoffs?' It's not a trick question."
After the hint from their head coach, the Patriots nailed the correct response.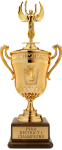 With its 67-61 overtime win against the Pumas, Carroll locked up its 10th straight PIAA appearance since the Philadelphia Catholic League schools were allowed to compete in the tournament for the first time during the 2008-09 season.