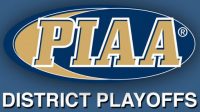 By CoBL Staff
1) Methacton vs. 4) Chester (7:30 PM)
When it comes to district tournament experience, these two programs are just about polar opposites. For decades, Chester has been a regular presence this deep in districts, winning more than its fair share, even though the Clippers (21-3) haven't done so since the 2014 AAAA district tournament, before the state went from four to six classifications. Methacton, meanwhile, has never been this deep in the district tournament, but that doesn't mean this group of Warriors (24-2) are in over their heads. Just the opposite, in fact: after winning their third consecutive Pioneer Athletic Conference title, routinely beating their conference foes by 20-30 points or more, Methacton had no problems in its first two district games, beating No. 16 Council Rock South 66-41 and then No. 8 Pennridge 69-46. Chester didn't have many problems in beating No. 13 Haverford 64-44 in its second-round game, but had to fight off No. 5 Lower Merion 54-46 in the quarterfinals.
(click on this link for the full preview)
Webmaster's note: Both today's D1 6A Chester vs Methacton and tomorrow's D1 5A Penn Wood vs Penncrest semi-final playoff games will be broadcast LIVE  on our Game-of-the-Week broadcast. Today's broadcast begins at 7:15 PM while tomorrow's will begin at 5:45 PM.