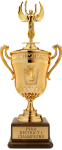 By Josh Verlin & Tyler Sandora
After a wild first round that saw six of the eight games end in upsets, the top seeds got into the mix in the second round of the District 1 6A playoffs, and all eight held serve on their home courts to advance into the quarterfinals. Now things really get serious, with all eight safely qualified for states and one win away from playing at Temple University's Liacouras Center in next Tuesday's semifinals.
Also in action are the eight second-round losers, who are still alive in the play-back bracket, fighting for the two final spots the district gets in the PIAA Class 6A tournament.
Here's an in-depth look at each of the four quarterfinals, plus a brief glance at the four play-back games as well:
1) Plymouth-Whitemarsh vs. 8) Upper Darby
Bensalem gave P-W a solid scare for half of their second-round clash, but the Owls became just the latest victim to fall to a Colonials squad that's yet to lose this season. Plymouth-Whitemarsh (25-0) has been cruising since December, suffocating opponents all year long with its full-court press, led by twin seniors Ahmad and Ahmin Williams, who set the tone for a group that throws their bodies around the court like no other around. Their classmate, 6-1 Ish Horn, has had a breakout season scoring the ball, while 6-4 senior Alan Glover returned from a knee injury a year ago to give them toughness and scoring up front.