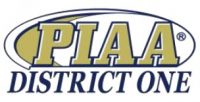 By Josh Verlin
Bob Miller's plans changed drastically in October. That's when Onyekachi Nzeh walked into the Upper Darby coach's office and told him he was interested in joining the basketball team.
"I wanted to try out basketball this year, see how far I could go with it," Nzeh said. "My mom, she's really big on the NBA, so she wanted me to be an NBA player."
That sounds like an ambitious plan for a sophomore who didn't play organized basketball as a freshman. But Nzeh is not your average sophomore. 
First of all, as a freshman on Upper Darby's track team, Nzeh ––who goes by Kachi –– started to attract Division I interest for his abilities as a 400 meter sprinter, winning some major races as a 14- and 15-year-old. On top of that, Nzeh had enjoyed a growth spurt since his freshman year, rising from 6-foot-5 to somewhere around 6-7, and wasn't done adding height to his frame. 
So with some prodding from his mother, Uloma Nzeh, Kachi decided to give basketball another shot.