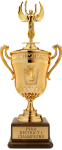 By Josh Verlin & Tyler Sandora
The District 1 class 5A field is down to eight teams, all of whom have at least three games left on their schedules — and all but one of which will play in the PIAA 5A tournament two weeks from now.
With seven bids coming out of the district, that means the four winners of Saturday's games not only will be playing in the semifinals at Temple University's Liacouras Center next Wednesday, but will guarantee themselves a spot in the state bracket. The other four teams will be alive in the play-back bracket, where the only team that won't make states is the one that loses its final three games.
Here's a look at each of the four quarterfinals (which all tip at 7 PM, aside from the Shanahan/Rustin game at 1 PM):
3) Chester vs. 6) Sun Valley
Even though they are only 3.7 miles away from each other in Delaware County, Chester and Sun Valley are not in the same conference. About a decade ago, Sun Valley left the Del-Val for the Ches-Mont. Sun Valley is hoping to make it to the state tournament for the first time since 1995 with a win, while Chester has won nine state championships in school history. Sun Valley is led by a junior-heavy lineup, featuring Vinny D'Angelo, a 6-2 sharpshooter, and Marvin Freeman, an athletic 6-4 wing. Expect Lance Stone and Isaac Keenan, also juniors, to chip in and contribute for the Vanguards.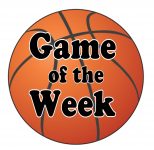 Winning a game in the Clip Joint, arguably the toughest venue to play at in District One, is a very difficult thing to do. Besides the chaotic crowd, the Clippers boast one of the most athletic teams in the area. Senior Brian Randolph III is one of the tallest players on the roster at 6-4, but the lack of height is made up for by quick guard play. Junior Michael Smith, a true point guard with a tight handle, and classmate Rahmaad DeJarnette both scored 12 points in a first round win over Academy Park.
(click on this link for all the game previews)
Webmaster's note: The Sun Valley vs Chester game is our Game-of-the-Week and can be heard LIVE tonight on Delcohoops.com!