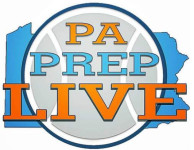 By Matt Smith
There was more enough time on the clock for Church Farm to tie or win the game. The 11.5 seconds were not the issue.
But Delco Christian, which prides itself on avoiding foul trouble, had pocketed its fouls for this moment, up by two with the District 1 Class 2A title at stake.
Church Farm inbounded twice. DC halted play at 8.1 and 6.0 seconds. On its next try, Church Farm attempted a shot. It didn't go far, as freshman Ebuka Nwobodo, younger brother of Knights star junior forward Obinna, got his hand in front of a shot by Max Scott in the corner along the Church Farm bench. Ebuka, with authority, blocked the ball out of play.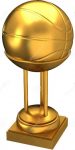 Church Farm was left with 3.5 seconds left to try … something. The pass went to center Demetrius Lilley, who rushed an off-balance 3-pointer at the top of the perimeter. It was way off.
Delco Christian, the No. 2 seed, held on to capture its second straight district championship with a 54-52 victory Saturday at Harriton.