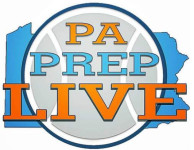 By Mike Cabry
As the final seconds ticked away, EJ Greer could not get an open look at a shot. But the Delco Christian boys basketball junior saw someone who did.
"I pumped fake and I just seen Jace (Kees) in the corner of my eye and just throw it," Greer said.
Greer sent a crosscourt pass to the right wing to a waiting Kees, who put a 3-pointer over an out-coming leap of a Dock Mennonite defender and hit nothing but net with two seconds left in regulation. The clocking ran out before the Pioneers could inbound the ball and the visiting Knights claimed a 47-44 victory Tuesday night.
"All of us are just shooters so I was going to pass it to anybody if they was in that situation," Greer said. "I don't care who it was, cause we're just a team full of shooters. That's what we do."