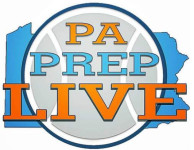 By Matthew DeGeorge
Delco Christian had a plan on offense Wednesday afternoon. Holy Cross knew it, every which way.
A smaller Crusaders defense understood that in order to mitigate the threat of Obinna Nwobodo and Jacob Bronkema in the post and the lanky Jackson Piotrowski driving to the hoop, they'd have to defend proactively. So a 2-3 zone, with constant post denial against bigger marks, was the order of the day.
Add in foul frustration and the Crusaders' dogged work on the boards, and it was a long day for DC.
With Piotrowski accounting for nearly half of Delco Christian's points, the Knights didn't have enough steam to get past Holy Cross, losing 50-38 in the second round of the PIAA Class 2A boys basketball tournament at Bethlehem Freedom High School.
"We knew (Nwobodo), he's a really good post player," Holy Cross guard Tyler Mozeleski said. "So we wanted to get in front of him and make sure he didn't get the ball as easy as he did in some other games, because if he did, chances are he's probably going to score. Same thing with (Piotrowski). We wanted to take him out of the game and make him do things he didn't want to do."