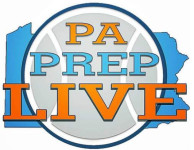 By PAPrepLive
It took 19 years for Haverford School to get one Inter-Ac title. Now under coach Bernie Rogers, the Fords have two in as many campaigns.
Tyler Seward scored 21 points, and Christian Ray added 19 as the Fords stopped Springside Chestnut Hill, 69-56, Friday to clinch at least a share of a second straight Inter-Ac title.
The Fords (23-0, 9-0) can clinch a second consecutive outright title Tuesday by winning at second-place Malvern Prep.
Gavin Burke and Jameel Brown scored 11 points each for the Fords, who also got seven points from Asim Richards. The starters accounted for all 69 of the Fords' points.
Also in the Inter-Ac: