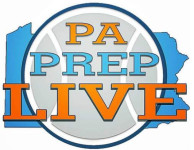 By Matthew DeGeorge
There are two high school programs in Chester once again this season, and both prominently bear the name Taylor.
Keith Taylor is in his first season as the head coach of his alma mater, Chester High, which clinched at least a share of a Del Val title Thursday night with its 12th consecutive win. Taylor's nephew, Akeem, is the leading scorer at Chester Charter School for the Arts, which in its first season of PIAA competition has a chance of qualifying for the District 1 Class A playoffs with an 8-12 record and two games left.
Both say that the prospects of those two uniting at Chester High, though, is slim.
"It was crazy," Akeem said after a win over Interboro Jan. 27. "A lot of people expected me to go there, but I decided to stay here."
Akeem, a sophomore guard who is averaging more than 20 points per game this season, was drawn to the challenge at CCSA, part of the first generation of players on the Sabers team. The program, which played as an independent outside the PIAA last year, has grown from the elementary ranks up. As such, coach Donnie Dodds' roster has no seniors this season, relying on the cohort of underclassmen that has grown up with the school.