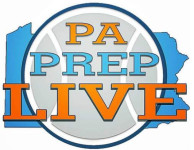 By Matthew De George
After 13 years as a top assistant for the late Fred Pickett, Keith Taylor interviewed in 2008 to be the heir apparent to the legendary Chester boys basketball coach.
When the job went to another of Pickett's protégés, Larry Yarbray, it was a difficult time for Taylor.
"It was hard in the beginning, just to come around; had to get myself together after that," Taylor told the Daily Times Thursday. "But I always kept abreast of things that were going on in the program."
It took nearly a decade to receive the delayed payoff, but the long-coveted post atop one of the state's most illustrious basketball programs is at long last Taylor's.
Taylor, another storied name in the program's annuls, was approved by the Chester Upland School District board Thursday night to replace Yarbray as the high school's varsity boys basketball coach.
Taylor's credentials are quintessentially Chester with a lineage that connects to every Clippers coach of the last five decades. The 1987 Chester graduate is in the school's 1,000-point club (1,048, 18th-most all-time) and Hall of Fame. He was twice on teams that lost in the Eastern Final, as a sophomore in Cliff Wilson's last year at the helm and as a senior under the tutelage of Alonzo Lewis. Both times, Taylor and the Clippers lost to Carlisle and future NBA player Billy Owens, winners of four consecutive state titles then.
Taylor's mentorship from Pickett is well known, and the coach who preceded Wilson, Dr. Juan Baughn from 1970-74, is the district's interim superintendent.
(click on this link for the full article)