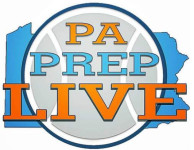 By Matthew DeGeorge
On a day when offense was at a premium, Vinny DeAngelo was bigger than ever.
The Sun Valley junior scored 25 points to lead the Vanguards to a 46-35 Ches-Mont win over Oxford Tuesday.
Sun Valley was playing without second-leading scorer Marvin Freeman, who picked up two technical fouls in their last game. DeAngelo was a perfect 7-for-7 from the line.
Isaac Kennon scored 12 points, and Shahir Brown-Morris chipped in six for the Vanguards (11-6, 6-5).
In the Central League: