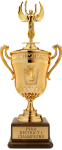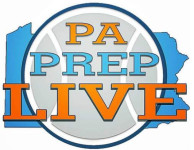 By Dillon Friday
It was a welcome sight after a trying close to the Chichester season: Mike Davie, all 6-8 of him, standing in full uniform in the starting lineup as the No. 8 Eagles got set to play No. 9 Holy Ghost Prep in the District 1 5A Playoffs.Davie tore his ACL in June and missed the entire campaign. Wednesday was his debut, and he played admirably, scoring 10 points. Alas, Davie's return wasn't enough as the Eagles fell, 50-45. The Firebirds will visit No. 1 Penncrest in the quarterfinals Saturday.
Chichester faced an uphill battle from the start. Top-scorer Da'quan Granberry picked up two technical fouls in the regular season finale against Chester and had to serve a one-game suspension. Davie stepped in as best he could.
"Da'quan was out, so I knew we needed another player to come in," said Davie, a senior. "I went to the doctor's on Monday to come back and play tonight."
He was roughly 10 days ahead of schedule.