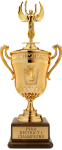 By Josh Verlin
Vinny DeAngelo had one thing on his mind: get to the hoop.
From the moment Sun Valley's first playoff game in nearly 20 years got underway, the Vanguards' high-scoring junior guard put that mindset to work, taking the opening tipoff and racing in for a layup before five seconds had even ticked off the clock of a District 1 5A first-round game against Marple Newtown.
"We actually worked on that in practice, and it worked to perfection," said junior wing Marvin Freeman, who jumps center for the Vanguards.
After waiting 11 days since the regular season ended, it was exactly the start that Sun Valley needed.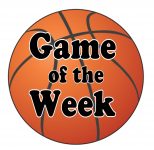 "We could feel in the locker room there was a little anxiety, people weren't themselves, they kept to themselves," Sun Valley head coach Steve Maloney said. "But once that layup came in, I think he settled down and I think the team settled down."
Sun Valley certainly didn't show too many nerves, jumping out to an early lead at home and hold on for a 62-56 win over Marple Newtown on Wednesday night.
(click on this link for the full story)
Webmaster's note: The Marple Newtown vs Sun Valley game was our Game-of-the-Week and can be heard on our Archives link by clicking on the player below:
Podcast: Play in new window | Download
Subscribe: RSS