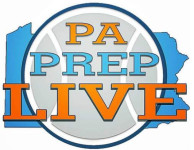 By Matthew DeGeorge
The first senior night in Chester Charter School for the Arts history went pretty well for the Sabers.
Kabree Daniels scored a career-high eight points, and Devante Morris added 14 points, eight rebounds and two blocks as the first two seniors to play for the second-year varsity program, leading CCSA to a 66-61 win over Christian Academy in a battle of District 1 Class A playoff hopefuls.
Sean DeShields scored 12 points to go with six rebounds, two steals and two assists, and Bruce Rogers added nine points for the Sabers (11-9).
Tehron Phillips led TCA with 33 points and six steals, and Grant Sareyka added nine for the Crusaders (9-9).
In the Central League: