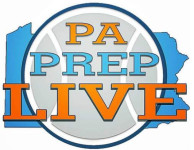 By Bob Grotz
Chester High coach Larry Yarbray probably can count on one hand the games where his guys "played like Clippers" yet lost.
One of the heartbreakers was Sunday.
The Clippers bounced back from a couple of double-digit deficits but ran out of plays in the second overtime against Abington Heights, which rode the hot hand of scorer Jackson Danzig to a 65-61 victory in the PIAA Class 5A quarterfinal at Bethlehem's Liberty High.
Danzig scored 18 of the Comets' 22 points in the overtimes against a variety of defenders. The 30-point performance was so off-the-charts that Clippers fans waiting for their team paid their respects to the senior when he walked by. Danzig has totaled 55 points the last two games for the Comets.
"It was a heck of a game to watch," Yarbray said. "It's unfortunate we didn't come out on the other side. But the kids played hard. They did everything we asked them to do. It just came down to making plays and (Abington Heights) made plays at the right time while we couldn't come up with the loose ball or the rebound. They hit a couple shots to put the pressure back on us. And they made a couple foul shots at the end."
Seniors Ahrod Carter, Jamar Sudan and Jordan Camper gave the Clippers a chance to win late in regulation. Carter buried two of his six 3-pointers in the frame while Sudan worked the low post for seven points to knot the game at 41. With 42.4 ticks left, Camper tapped in a miss to give the Clippers their first lead.
But, well, you know who converted a reverse layup just before the buzzer to force the first extra session. Danzig had four points in the frame for Comets, who downshifted into a clock-killing mode, only to be unable to finish around the basket.
The Clippers never trailed in the second overtime. Carter got them started with a 3-pointer and Michael Smith canned two straight shots from beyond the arc. Sudan's free throw with 1:04 to go staked the Clipper to a five-point lead, their largest of the game.