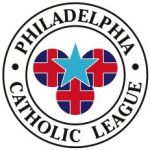 By Rick O'Brien
Roman Catholic has captured 30 Catholic League basketball championships, including two of the last three. Bonner-Prendergast, meanwhile, last claimed the first-place hardware 30 years ago.
The Cahillites look to add to their already crammed trophy case at Broad and Vine Streets, and the Friars seek to end a lengthy drought when the teams square off for the crown at 8:30 p.m. Monday at the Palestra.
On the girls' side, defending champion Cardinal O'Hara takes on Neumann-Goretti for top honors at the hallowed arena at 6:30 p.m.
After an eight-year dry spell, Roman won back-to-back titles in 2015 and 2016. It is making its seventh appearance in the final in the last 13 years.
In the teams' regular-season meeting six weeks ago, the visiting Friars nipped the Cahillites, 68-66, in overtime.
Matt Griffin's squad is paced by 6-foot-6 junior wing Seth Lundy, sophomore point guard Lynn Greer, 6-3 senior guard Allen Betrand, and 6-5 junior forward Hakim Hart.