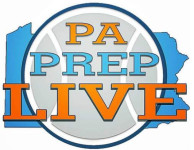 By Matthew DeGeorge
Upper Darby's berth last winter in the PIAA Class 6A tournament may have shocked some. But with four of the top six players in last year's rotation back, the Royals won't benefit from the element of surprise this time around.
Long-time coach Bob Miller is forced to replace his top two scorers; Magd Abdelwahab, who averaged 13.6 points per game and hit 65 3-pointers, and point guard Jalun Trent. Between them, they leave the ball-handling and shot-making niches unfilled. But the next four contributors return, and growth in their games could have the Royals contending in the Central League again.
Senior Mamadou Toure, who averaged 9.6 points per game, will take over as the point guard. He and small forward Diby Keita combined for 51 made 3-pointers this year. Both will have to elevate from secondary to more consistent, primary scorers, but they have a lot of experience to bank on.