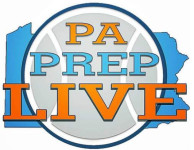 By Matthew DeGeorge
Genetically, Neel Beniwal might not have been the most likely to reach basketball proficiency.The Garnet Valley wing's mom is 5-foot-6. So is his dad. Just a sophomore, Beniwal stands 6-4, a guard whose height roughly matches that of Jaguars center Cade Brennan.
One endowment passed down from his dad has greatly helped, however. When Mahesh Beniwal moved to the United States for work from India, he fell in love with basketball. And he passed that along to Neel, who was born in the States.
"When my dad first moved here, he really liked watching Allen Iverson and he really liked basketball, so he just put me into basketball," Neel said last week. "And ever since, I just liked basketball."
That passion has paid dividends for Neel and the Jaguars. Beniwal leads Delaware County with 49 made 3-pointers this season, an average of about three per game. He's averaging 15.0 points per game, second on Garnet Valley, which has 12 wins and is on its way to a fourth straight District 1 playoff berth.
Beniwal has taken big strides from his freshman year, when he was a regular in the rotation. He averaged 3.9 points per game, with 15 of his 33 made baskets coming from behind the arc as he and fellow freshman Carl Schaller got chances to impress.
Webmaster's note: Our Game-of-the-Week is a match-up between Sun Valley and Garnet Valley on Saturday at 1:30 PM.  If you can't get to the game you can listen to it right here on Delcohoops.com