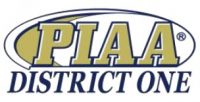 Bonner & Prendergast overcame an eight-point deficit in the fourth quarter to claim a 59-57 victory over Imhotep Charter in the District 12 Class 4A championship game Friday night.
Isaiah Wong paced the Friars with 17 points and Tariq Ingraham tossed in 11 points for the Friars (286), who were playing for the first time since falling to Neumann-Goretti in the Catholic League quarterfinals last month.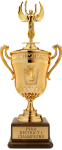 Wong's free throw in the final seconds of regulation tied the score and forced overtime. The Friars outscored the Panthers, 5-3, in the extra session and went ahead to stay with two foul shots in the final minute.
Michael Per re t t a , Tyreese Watson and Malik Edwards all scored eight points for Bonner & Prendergast. The Friars play District 3 fifth-place finisher Littlestown in the first round of the PIAA Class 4A tournament next week.