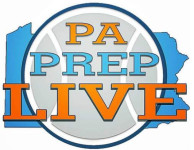 By Matthew DeGeorge
Reaching a state final is a momentous achievement for any basketball program.
When your team represents a school that won four games just five years ago, that had never before last season made the PIAA tournament much less a final, that within the last decade has had its very existence threatened by closure … it means a whole lot more.
That's the position that Bonner & Prendergast is in this week. In addition to the trappings of being a District 12 champion and representing the power of the Catholic League in Thursday's all-Philly PIAA Class 4A final against Imhotep Charter, the Friars are playing for something bigger. It's larger and more poignant even than the rebuilding process that's unfolded for the last five years, first under alumnus Jack Concannon and now in the first season under his former assistant, Kevin Funston.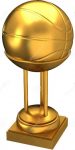 "Jack established that culture, and I've been trying to build upon it with the same coaches that have been here these last five years," Funston said this week. "It's to remember the guys that have been here before you. Everything that we do, we try not to take it for granted. It's bigger than just these games here. You're playing for your Bonner family and for the Bonner community. Especially after (Monday's) game and them seeing how many people came out to support us and over the last 24 hours, how many people are reaching out and congratulating us and wishing us good luck."