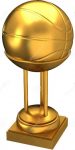 By Matthew DeGeorge
Everyone in the gym at Strath Haven knew what was going to happen in the final 22 seconds of a tie game Sunday afternoon.
The fourth-seeded Panthers would hand the ball to Luke Edwards – with his 4-for-13 shooting day, and with Haverford's best defender, John Seidman, shadowing him – and ask Edwards to take them to the Central League tournament semifinals.
As he has so many times in his career, Edwards delivered.
The senior canned a pull-up jumper at the free throw line with six-tenths of a second left, sending Strath Haven past Haverford, 41-39, in a Central League quarterfinal.
"Coach told me to shoot the ball with around five seconds, and I saw the clock at four," Edwards said. "So I made my move and I saw he (Seidman) was low on me so I rose up for the mid-range. I know I was missing some shots in the beginning. But I have that mentality that shooters keep shooting, and I took that last shot with confidence, and I made it."
(click on this link for the full story and other playoff scores)