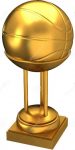 By Matt Smith
Addison Brodnik missed seven of her first eight field goal attempts Sunday. She was having bad luck trying to get anything to fall, but the senior guard wasn't deterred.
"Hopefully, I'd make those shots at the end and I didn't want to get too down on myself," Brodnik said.
All she needed was to hit one shot down the stretch to render her earlier frustrations moot. Easier said than done, but Brodnik had belief she would come through. So, when presented the opportunity to sink the go-ahead 3-pointer with three minutes to play in the fourth quarter Sunday afternoon inside Juenger Gymnasium, Brodnik delivered.
Mollie Carpenter made a risky cross-court pass from the left corner to Brodnik, who knocked down the wide-open trey to put No. 4 Haverford up by three points over fifth-seeded Marple Newtown. Brodnik then hit three foul shots down the stretch to seal the Fords' 36-28 Central League tournament victory.
(click on this link for the full story and other playoff scores)