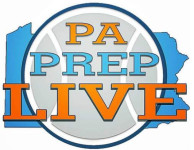 By Andrew Robinson
The clock dipped under 10 seconds and Luke House made his move.In a timeout just before would prove to be the game-clinching play, the Archbishop Carroll coaching staff told House the ball was going to him and it was his shot to take. The Patriots have leaned on their senior co-captain all year for everything and they weren't about to take the moment away from him.
House worked into the lane, pivoted at the foul line and shot the ball with a hand in his face and two seconds left on the clock.
The ball struck the back of the iron, bounced straight into the air, kissed the front of the rim and dropped through at the horn. By then, House was sprinting into a horde of Carroll student, his shot the winner in a 57-55 PCL classic that handed La Salle its first setback of the season.
"Our guards took care of the ball, I got with about 15 seconds to go, broke the five-count and went iso," House said. "I got a good look and a good bounce on the shot."