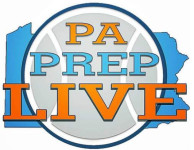 By PAPrepLive
Shermik Lofton scored 20 points and grabbed 18 rebounds as Academy Park bested Penn Wood, 61-53.
Jalen Cassidy paired nine points with nine rebounds. Naseim Harley had 16 points (including three 3-pointers), six rebounds, five assists, five steals and three blocks for AP (13-6, 4-3 Del Val), which outscored Penn Wood, 7-1 in the first quarter and led by 15 at halftime.
Davanta Smith led Penn Wood with 23 points. Desman Johnson tossed in 13 points, and Zac-Chae'us Williams added 11 for the Patriots (11-7, 4-3), who were playing without Antonio Campbell.