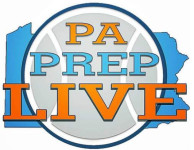 By Andrew Robinson
The Archbishop Carroll senior feels stronger, fitter, faster and better across the board on a basketball court and it's a feeling he knows many of his teammates share. House and his teammates put a lot of hours into the weight room and the results are not only visible, but making a mark in games.
Carroll put its strength to work Monday night as the Patriots took down host Cheltenham 72-43 behind a physical defensive effort and a well-rounded offensive showing.
"We shared the ball, we've been emphasizing it in practice and tonight we did a really good job," House said. "We have a lot of shooters so if we find the open man, we're going to hit shots."
Every player who saw the floor scored at least one basket for Carroll and six Patriots players scored at least eight points. While the offense came out firing, with Carroll connecting on five of its first seven 3-point tries, the defense really set the tone.