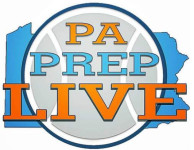 By Ed Morlock
playoffs Friday night at Bensalem High School.The Patriots face Lampeter-Strasburg in the second round Tuesday at a site and time to be determined.
Carroll's Luke House hit three three-pointers to start the fourth quarter and help the Patriots build a 15-point lead, 54-39.
"We have a kid like Luke House," Carroll coach Paul Romanczuk said, "he gets in foul trouble early and nothing was going right for him. He goes he scores 20 in the second half alone. I can't say enough great things about him."
The Trojans came roaring back with a 14-2 run to make it 56-53.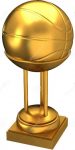 House hit a pair of free throws to push the lead back to five and Wiss' Zach Reiner responded with a layup to make it a one-possession game again with 2:54 to go.
The Patriots rattled off four straight — a pair of Keyon Butler foul shots and an AJ Hoggard runner — to make it a seven-point game, 62-55, with 1:35 left.
Wiss wasn't done yet. Max Rapoport hit a three — his fourth of the fourth quarter — and Reiner split a pair of free throws to get the deficit back to three, 62-59.
(click on this link for the full story)