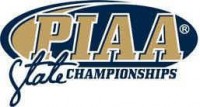 By Aaron Carter
The PIAA quarterfinals will have several good matchups involving Philadelphia-area teams.
I saw Baylor-Carroll for the first time Tuesday at Reading when he scored 25 points on 9-of-20 shooting in the Spartans' 69-61 win against Bishop Shanahan.
Baylor-Carroll, likely a sub-6-footer, is a slippery ball handler with a penchant for pull-up jumpers and step-back three-pointers.
Against the Eagles, he hit 5 of 12 attempts from behind the three-point line and added five rebounds and three steals.
The Spartans, however, are a balanced team with senior 6-foot-5 forward Pedro Rodriguez, who, despite several missed layups, also scored 25 points for the District 3 champs on Tuesday.