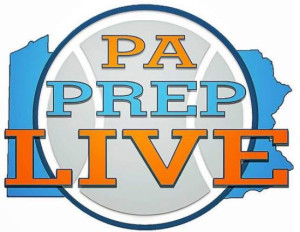 By Jeff Kerr
They may have been undersized and not highly seeded, but Academy Park vaulted itself into the PIAA Class AAAA tournament Tuesday night with a big, 61-54, win on the road at third-seeded Downingtown West at Wagner Gymnasium.
Academy Park, the 18th seed in the 32-team field, more than held its own with the taller Whippets on the glass. The Knights (19-7) missed their chance at the state playoffs last season with a home loss to Penncrest in this same game.
Senior Jawan Collins, who led the Knights with 20 points, said that loss motivated Academy Park this season.
"This team has so much heart and we play with confidence," Collins said. "Tonight we got down 9-0 and we just came back and played our game. We missed the state playoffs at home last year by one game and we did not want that to happen again. We knew we could rebound with them because we have been doing it to teams all season."
Academy Park will host Hatboro-Horsham Friday night to decide who finishes ninth and who finishes 10th heading into states.
The Knights were much smaller than the Whippets up front Tuesday night but more than held their own on the offensive and defensive glass. Freshman Kyree Temple, a Neumann-Goretti transfer, hauled down 12 boards and Collins chipped in with seven from his guard position.