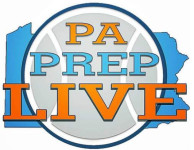 By Peter DiGiovanni
In the year 2019, it is not uncommon for a Ches-Mont League basketball team — or any team, really — to take the floor with an all-black starting five. 
We do not even note the occurrence because it is so commonplace these days.
But, 50 years ago, when West Chester High School — now West Chester Henderson — fielded the first all-black starting five in the Ches-Mont League, it was more than just front-page news. 
It was a racial tsunami that rocked multiple boats in West Chester and beyond.
But for late Warrior head coach Jack McClellan, it had nothing to do with changing people's minds. It was simply the best way to win.
McClellan told me before his death in 2015 that he wanted to play the best players, and that he was not concerned about the backlash 1968 America would offer.