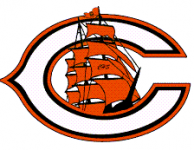 Chester remained undefeated with a resounding 85-31 win over the host Interboro Buccaneers. The Clippers are now 4-0 overall and 3-0 in Del Val League play. The Clippers opened the contest with an 11-0 run and never looked back. Fareed Burton Jr and Jameel Burton Jr led the way in the first quarter with 11 and 10 points respectively. They both also matched their season highs with 19 and 15 points. Fareed set his new career high with 5 made three-pointers in the contest, three of which came in the opening 8 minutes. Junior Qadir Lowrie made his presence felt on the defensive end with 4 of his 5 steals resulting in 8 points. He also led with Clippers with 9 of their 18 assists on the night. After Nasir Madison assisted on a Jameel 3-pointer, Chester was up 29-9 with 45 seconds remaining in the quarter. The quarter ended with the Clippers up 29-11.
Senior Karell Watkins made his presence felt to start the 2nd quarter scoring the team's first 6 points as the Clippers continued to separate themselves from the Bucs. Fareed added a bucket followed by a trey from freshman Kyree Womack and Chester now led 40-15. Lowrie added 4 of his 10, freshman Larenzo Jerkins dropped in 2 and the Clippers went into intermission with a 50-22 margin.
Watkins rebounded the Bucs opening shot of the 3rd quarter and dropped a dime to Jameel Burton Jr and the "Mercy Rule" was in effect, 52-22, at the 7:30 mark. Watkins added 5 more leading the way with the Clippers defense limiting the Bucs to a mere 4 points. Watkins finished with contest with a game high 21 points. Qadir Lowrie and Isaiah Freeman added 2 and 1 points each. Chester led 62-26 at the end of the quarter.
With the clocking running, the fourth quarter became a track meet which the Clippers won handily especially with their hot hand from the outside. Five of their nine made baskets were from three-point range. Fareed Burton had 2 and Jameel Burton, Womack and Jerkins each knocked down one. Lowrie, Watkins, Madison and Naeem Scott Jr who was celebrating his birthday today each contributed a bucket to finish off the Bucs.
Watkins completed this third double-double hauling in 18 rebounds to go along with his 21 points. He also accounted for 3 assists and 3 steals. His career rebound total is now 666 moving him one ahead of Erikk Wright (665), a member of the Back-to-Back 2011-2012 State Champions. Lowrie had an outstanding game filling the stat sheet with 10 points, 9 assists, 5 steals, 4 rebounds and 1 blocked shot. The Clipper had four players in double figures and freshman Kyree Womack fell just short with 8 points. Madison added 4 points to his career total and freshman Jerkins dressing for his first game this season dropped in 5 points.
Chester will return to the Clip Joint on Thursday, February 11th where they will host Philadelphia Public League power Imhotep Charter. The JV will tip off at 5:30 followed by the Varsity. Unfortunately, there will be no fans allowed.