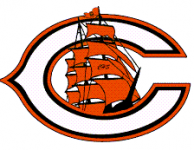 By Terry Thomas
Chester rebounded from its loss to Imhotep with a 55-51 victory over Del Val League foe Penn Wood Patriots. Senior point guard Fareed Burton Jr led the way with five rebounds and a game high 22 points. The Burton cousins, Fareed and Jameel, combined to score 9 of Chester's 13 first quarter points scoring 5 and 4 respectively. Jameel also scored in double figures with 13 points and filled the stat sheet with 5 steals, 3 rebounds, 2 assists and 1 blocked shot. Junior Isaiah Freeman and senior Karell Watkins each scored a bucket to give the Clippers a 13-7 advantage at the end of the first quarter.
Freshman Kyree Watkins who just celebrated his 16th birthday on Monday connected on two treys in the second quarter to hold off the charging Patriots. Kyree total seven points in the contest.The Burton cousins contributed 6 with Freeman and Watkins completing the teams scoring. The Patriots drew closer but trailed 28-26 at the intermission.
There was no flow to the game in the second half as the officials became the stars blowing their whistles to the tune of 30 team fouls, 13 against the Clippers and 17 against the Patriots. Chester shot 28 free throws and Penn Wood shot 22. Chester connected on 9 of 11 free throw with freshman Larenzo Jerkins hitting 3 of 4, Fareed, Jameel and Freeman each went 2 of 2. Jameel and Watkins each scored on put-backs and the Clippers expanded the lead to five points, 41-36, at the end of the period.
After scoring just 2 points in their first seven possessions in the final quarter, a free throw from Freeman gave the Clippers a one possession lead, 43-40, with 4:06 on the clock. Fareed came up big in the final 4 minutes of the contest scoring 9 points and connecting on 5 of 7 free throws to put his team up 53-45 with 21.4 second remaining in the game. Up to that point Penn Wood had not scored a field goal in the 4th quarter, all nine of their points came from the charity stripe. Their final six points were on two treys.
Fareed Burton Jr finished 7 of 9 from the free throw line, Jameel Burton Jr went 7 of 8, Isaiah Freeman hit on 4 of 6 and finished with 6 points. Nasir Madison contributed a fourth quarter buck and Karell Watkins chipped in with 6 points and 10 rebounds. Larenzo Jerkins added 3 rebounds and a blocked shot to his stat sheet.
With tonight's win the Clippers are now 4-0 in Del Val League play and will travel to Boothwyn on Thursday to take on the Chichester Eagles. JV tip-off is slated for 5:30 with the Varsity to follow.