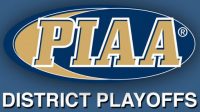 By Terry Toohey
Even though Chester had a four-point lead at halftime Tuesday night, its offense was out of sync, specifically in its half-court sets.
The Clippers were settling for jumpers, including 3-pointers, and not attacking the basket as per their style.
Marple Newtown's ever-changing defense had a lot to do with that. The Tigers threw a variety of zone and man looks at the Clippers and Chester had trouble adjusting to the constant changes. If it wasn't for its defense, which turned 10 Tiger turnovers into 14 points, Chester would not have led at the break.
Fareed Burton Jr. made sure the second-seeded Clippers returned to form and played their style in the second half against the seventhseeded Tigers. Burton slowed things down, the offensive became more efficient and the Clippers pulled away for a 56-40 victory in the quarterfinal round of the District 1 Class 5A playoffs.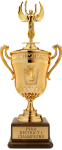 "I know that with a team that can shoot, things can change in an instant if they get hot," Burton said. "I wanted to slow the game down, get a good shot and play our style, not theirs. Once we slowed the game down we started going inside or driving and kicking to get the shot that we wanted and the shots we needed to finish this game off."
That tempo change worked to perfection and earned Chester a semifinal date with sixth-seeded Phoenixville, which knocked off third-seeded Holy Ghost Prep, 54-46. That game will be at the Clip Joint Friday at 7 p.m.
The Clippers (10-1) scored on seven of their 10 possessions in the third quarter and two of those trips resulted in turnovers. That efficiency continued as Chester scored on 10 of its 16 possessions in the fourth quarter.
Karell Watkins, the 2020 Daily Times Player of Year, was able to get inside for 15 of his game-high 25 points in the second half.
"We like to slow things down and get things in hand," Watkins said. "With Fareed being the point guard, he knows what's best for the team."
Burton finished with 16 points but it was his court awareness and his decision-making that made the difference for the Clippers. Burton triggered an 11-2 run in the second half that turned a 29-27 lead into a 40-29 advantage.
"They started playing situational basketball and took us out of what had worked the previous 20, 24 minutes," Marple Newtown coach Sean Spratt said. "For him to make that decision on the floor, I don't know if it came from him or came from the bench, but that's a veteran move on his part to play situational basketball."
It was a combination. Chester coach Keith Taylor suggested that the Clippers slow things down and Burton carried it out.
"I was on him one time because I thought he wasn't doing what I wanted him to do," Chester coach Keith Taylor said. "I pulled him aside and said, 'We're up, we can slow it down some, make them come out and play our game.' The rest was on him being a leader on this team."
The tempo change was necessary because the Tigers (11-8) hung tough through the midway point of the third quarter behind a balanced attack led by Eric McKee (11 points), Mike Tansey (11 points) and Ryan Straub (eight), and its multiple defensive looks. Marple had a pair of two-point leads in the second quarter before the Clippers closed the half on a 6-0 run to take a 24-20 lead into the locker room.
"Give them credit," Taylor said of the Tigers. "They were tough. They gave us all we could handle."