Emotional Ridley conquers Springfield for Central League title
By Matt Smith
With red eyes and tears streaming down her face, Ridley High junior Shannen Hinchey gave a big hug to her coach, Roe Falcone.
The 52-40 victory over Springfield for the Central League championship Tuesday night at Harriton was quite an emotional experience for the Green Raiders.
For years, the Green Raiders were no better than a middle-of-the-pack Central League team. They often were over-matched against the league's elite.
After going 9-13 last season, the Green Raiders are champions. They have earned a first-round bye in the District 1 Class 6A tournament.
They proved again Tuesday that they are for real.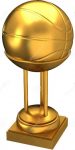 And that explains why Hinchey was so teary-eyed when she was looking for anyone – coaches, teammates, fans, family members – to embrace.
"It's because we never got the respect that I feel we deserve and now we have finally shown that we are the best team in the Central League," said Hinchey, who produced nine points, six rebounds and a pair of steals. "Everybody has contributed all year and we practice every day of the week — well, except for Sunday – and we go out and we work our butts off every single day.
"We finally got what we deserve."
Webmaster's note: Missed the game? Listen to the entire game on our archive file listed below. Go to our Broadcast Archives page for all game archives.
(click on this link for the full story)
Podcast: Play in new window | Download