Edwards, Strath Haven pull away from Phoenixville, wind up back in Media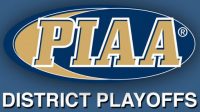 By Matt Smith
Strath Haven's Luke Edwards wanted to be more assertive in the second half Wednesday night. The junior guard knew he had to keep shooting and build upon a solid first half in which he scored six points.
But he knew he had to be better to ensure his team's victory in the opening round of the District 1 Class 5A tournament.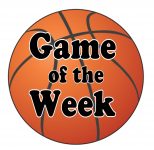 "I just kept on thinking that I have to keep attacking, keep setting plays for the teammates," Edwards said. "Read and react. I knew I had to get to the basket or to pull up and shoot. Just trying to react and make a play any way I can."
Edwards made quite a few plays during a third-quarter run that changed the complexion of Haven's battle with No. 11 Phoenixville. He poured in 10 of his game-high 18 points in the third period to help No. 6 Strath Haven to a 45-40 victory.
"Everyone contributes, it wasn't just me," Edwards said. "We look to attack holes. If one guy attacks the hole, and if my guy collapses, we look to kick out and move the ball around. That's what we do. We're always trying to make plays for each other."
Despite Edwards' 4-for-5 shooting performance in the third quarter, the Panthers weren't in the clear yet. They led by seven points going into the final stanza, but the Phantoms (13-10) clawed back to make it a one-point game with 3:30 to go.
(click on this link for the full story)
Webmaster's note: Missed the game? Listen to the entire game on our archive file listed below. Go to our Broadcast Archives page for all game archives.
Podcast: Play in new window | Download