Academy Park outlasts Penn Wood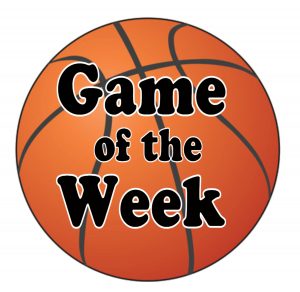 By Mike Mayer, Delcohoops.com
In a dramatic display of stamina, heart and determination the visiting Penn Wood Patriots and Academy Park Knights played to a 54-54 tie at the end of four quarters of intense basketball last night.
The large crowd from both schools were treated to lots of 3-point attempts but only a few fell for points as both teams were under 15% on made 3-point shots.
Penn Wood had real trouble from the free throw line completing only 4 of 13 while the Knights had a pretty good night at the line making 8 of 13.
AP managed to stay in the game with a great effort at offensive rebounds with 20 and many of those rebounds resulted in baskets.
An outstanding effort was noted by Penn Wood's Jerry Flynn (16 points) had several tip-in scores at the basket as Flynn seemed to find a home under the basket as his team mates took their shots.
Tahriq Marrero (21 points) scored the final basket in overtime for the Knights (11-5, 3-1), who held a nine-point advantage in the fourth quarter. Derrick Northern had 18 points for Academy Park.
Jerry Flynn led the Patriots with 16 points, and Saalih Moore chipped in 11 as Penn Wood went on an 17-8 run to close out the fourth. Shamir Baunes had eight points for the Patriots.
Webmaster's note: Missed the game? Listen to the entire game on our archive file listed below. Go to our Broadcast Archives page for all game archives.
Podcast: Play in new window | Download