Watkins steps up in fourth to lead Chester past Lower Merion to district semis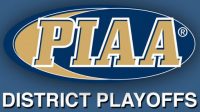 By Matthew DeGeorge
If you were measuring just the battle of the bigs in the first half Friday night, you might've thought the scoreboard at the Fred Pickett Memorial Gymnasium was a little off.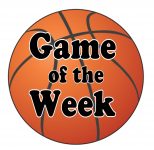 On one side, Lower Merion's sensational 6-9 sophomore Demetrius Lilley was dominant, accounting for 13 points. On the other, Chester's 6-7 Karell Watkins was just OK, by his lofty standards – four points, four boards, as many baskets made as he'd had attempts swatted away by Lilley (two).
But Watkins had the last laugh, with Lilley rooted to the bench, in a battle of underclassmen who seem destined to stamp their names in the history book of District 1's most exalted rivalry.
Watkins was unstoppable in the fourth quarter, scoring 13 of his game-high 23 points in the frame as Chester withstood a run by Lower Merion to pull out a 54-46 win in the District 1 Class 6A quarterfinals.
(click on this link for the full story)
Webmaster's note: Missed the game? Listen to the entire game on our archive file listed below. Go to our Broadcast Archives page for all game archives.
Podcast: Play in new window | Download