Haverford stays the course to snap 50-year drought
By Matthew DeGeorge
It was just 28 days ago that Haverford retreated to its locker room to face what it hoped would be rock bottom.
The Fords had just been beaten by three points at home by Harriton, a sixth straight setback and eighth loss in 10 outings to overshadow a 4-0 start. More devastating still, those six losses were by a combined 16 points, comprising five overtime sessions, two in a two-point defeat to Penncrest Jan. 9.
Those woes seemed remote as Sean Reynolds and his fellow Fords climbed the ladder at Harriton Tuesday night to snip down the nets. From 2-7 in the league in early January, the Fords are Central League champions for the first time since 1970.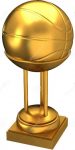 And the resilience it took to traverse that distance, more than anything else about these Fords, is undoubtedly championship caliber.
Tuesday's was a rare game in which the Fords didn't have to sweat to the last second, clearing the bench in the final moments of a 49-40 win over No. 3 seed Penncrest.
That makes 10 straight wins for the Fords (16-8), including a clean sweep of the last rotation of 6A teams in the league and a pair of wins over top-seeded Garnet Valley. Beating Penncrest was the final statement of faith in the bond that kept the Fords together when the going got brutally tough.
Webmaster's note: Missed the game? Listen to the entire game on our archive file listed below. Go to our Broadcast Archives page for all game archives.
(click on this link for the full story)
Podcast: Play in new window | Download