Berry's bombs help Chester stop streaking Haverford in its tracks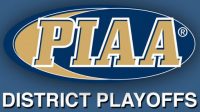 By Matthew DeGeorge
Faheem Berry knew pretty early Tuesday night that it could be a good night for him and his team.
As in so many games Chester has played, Haverford's scouting report was to first hit the Clippers with a zone defense. It's fundamental basketball: Compress the space, divert the drivers, deny post entry, force Chester to prove it can shoot over you, instead of what it wants to do, which is drive right by you.
That would leave opportunities on the perimeter, the poison most opponents pick against a team averaging just three made 3-pointers per game this season.
So up stepped Berry, in the lineup because of an injury to point guard Fareed Burton. And down went five 3-pointers and Haverford's 11-game winning streak.
Berry scored a career-high 16 points, going 5-for-9 from 3-point range, to lead fourth-seeded Chester to a 64-44 win in the second round of the District 1 Class 6A tournament.
"I feel like (Steph) Curry, you know how Curry gets open?," Berry said. "That's how I was feeling today. I just was shooting and I was like, 'I'm hot, keep getting me the ball.' I was feeding them, they were feeding me, and we played as a team."
(click on this link for the full story)
Webmaster's note: Missed the game? Listen to the entire game on our archive file listed below. Go to our Broadcast Archives page for all game archives.
Podcast: Play in new window | Download