Abbonizio's strike, Long's clutch freebies help clinch title for Springfield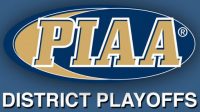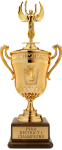 By Matt Smith
Alexa Abbonizio motioned to the Springfield cheering section to get loud.
Fired up after drilling a 3-pointer to end the third quarter, Abbonizio knew she had just made the biggest shot of her life. And it happened in the biggest game, the District 1 Class 5A championship at Temple University's Liacouras Center Saturday afternoon.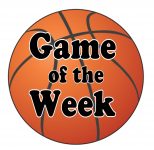 Abbonizio's clutch trey came amid a defensive slugfest between No. 1 Springfield and No. 3 Great Valley. Thanks to Abbonizio's long-distance spark, Springfield had all the confidence it needed to complete the job.
"That lifted everyone," Abbonizio said. "It got us hyped, it got me hyped, and we came out in the fourth quarter and were ready to play."
The Cougars properly motivated for the fourth quarter, Alyssa Long did the scoring damage, accounting for all eight of her team's points, all coming from the free throw line, as Springfield held strong for a 29-27 victory and the District 1 Class 5A district championship.
McNichol asked players at practice Friday what they could bring to the game. Some responded with words such as "positive leadership," others said "hustle" and "intensity." McNichol waited to until Saturday to give her word for her team.
(click on this link for the full story)
Webmaster's note: Missed the game? Listen to the entire game on our archive file listed below. Go to our Broadcast Archives page for all game archives.
Podcast: Play in new window | Download