Chester outshoots Chichester in 78-58 win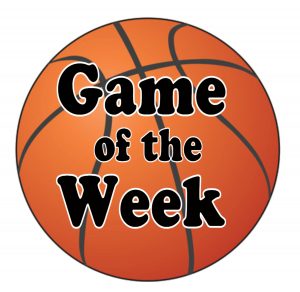 By Mike Mayer, Delcohoops.com
It was expected that the best strategy for Chichester to stay with Chester was to match their speed when playing defense but slow the game down when the Eagles had the ball.  Not exactly.  Chi decided that running with the Clippers was their best chance to beat a surging power house.  The game seemed more like a track meet than a basketball game. The action was sometimes so quick that Delcohoops Play-by-play announcer, Dave Burman, wouldn't have a chance to write down a basket before possession changed and another basket was scored.
The play was so fast and furious that our box score shows over 30 turnovers (14 for Chi and 16 for the Clippers).  Players were running so hard down the court that simple lay-ups were missed as the shooter miscalculated his speed when approaching the rim. Although Chester was always in control of the score and was never threatened with a loss, the pace of the game was maintained by both teams through out the game.
Chi found itself in trouble in the third quarter when Chester decided to execute a punishing full-court press which resulted in numerous Chi turnovers and several baskets for Chester.  As the score separation increased to 25 points the Clippers backed-off of the full-court press and both teams began mass substitutions to give their respective bench players some varsity court time.  However, even the substitutes coming into the game kept up the pace of the game with great speed and aggressive play.
Karell Watkins continued his recent tear, scoring 15 of his 32 points in the third quarter and adding 14 rebounds in another douible-double performance for Chester (15-3, 7-0). Zahmir Carroll (12 points), Fareed Burton (11) and Akeem Taylor (10) joined Watkins in double-figures.
Josh Hankins led Chichester (8-10, 2-4) with 14 points, and Jasir Shaw chipped in 11 and Andrew Monroe with 10 as Chi's three-game winning streak ended.
Webmaster's note: Missed the game? Listen to the entire game on our archive file listed below. Go to our Broadcast Archives page for all game archives.
Podcast: Play in new window | Download