Carroll's miracle finish helps ease Chester's pain
By Harry Chaykun
The Chester High football team had its "Miracle on Lamonkin Street" last fall when a fumble bounced right into the hands of a Clippers player, who ran for the game-winning touchdown as home-standing Chester kept Academy Park from clinching first place in the Del Val League.
Now it's time for the Clippers fans to talk about the "Miracle on Sproul Road" after Zahmir Carroll fired a shot from beyond NBA 3-point range that swished through the nets as the final buzzer sounded and gave Chester a 63-62 decision over Simon Gratz in a PIAA Class 6A second-round game at Cardinal O'Hara High Wednesday night.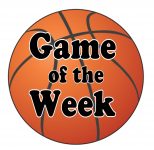 The game was played despite the shooting death a day earlier of Clippers player Edward Harmon Jr.
"We talked about everything, including whether to play the game or not," Chester junior Karell Watkins said. "We remembered how Eddie was always smiling and into everything he did. And we knew that if Eddie was here, he would have told us to play the game."'
Watkins, who was 4-for-4 from the field in the fourth quarter and finished with 24 points (18 in the second half) and 10 rebounds.was involved in the game-ending play. It came mere seconds after Gratz's Edward Harris missed the second of two free throws with the clock reading 4.5 seconds.
(click on this link for the full story)
Webmaster's note: Missed the game? Listen to the entire game on our archive file listed below. Go to our Broadcast Archives page for all game archives.
Podcast: Play in new window | Download