Methacton's first district final is one to remember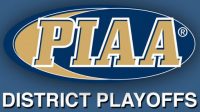 By Matthew DeGeorge
Erik Timko admitted that there were some nerves when he took the court at the Liacouras Center Tuesday night. But somewhere between the tipoff of the District 1 Class 6A semifinal and when he and teammate Brett Eberly chest-bumped after Timko splashed home a 3-pointer at the third-quarter buzzer, he'd loosened up pretty well.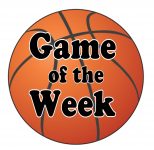 Tuesday was just another game, Methacton would've said in the pregame huddle. But no less an authority than dominant senior center Jeff Woodward would admit it wasn't entirely truthful.
"We made sure we got here and got the experience of being down here so it's not like we're just playing a game here," Woodward said. "Obviously we know our mindset is it's just another game, but we all know it's not just another game. It's got a lot more meaning. It's a beautiful arena, it's really, really nice, and I think it's a great experience."
The game they put together, the top-seeded Warriors pasting No. 4 Chester, 81-54, in the program's first District 1 semifinal, was extraordinary. It was also the latest first in a long line of them for a golden generation of Methacton basketball. And it was emblematic of the PIAA system that, despite the many shortcomings of its expansion to six classes, has led to an uptick in once-in-program-history moments like what Methacton shared.
(click on this link for the full story)
Webmaster's note: Missed the game? Listen to the entire game on our archive file listed below. Go to our Broadcast Archives page for all game archives.
Podcast: Play in new window | Download