Methacton goes good to great, tops Cheltenham for District 1-6A title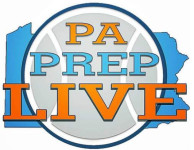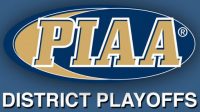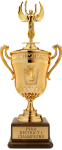 By Andrew Robinson
"Good to great."
It's a motto Methacton has lived by all season. It means turn a good shot into a great shot, turn a good effort defensively into a great one and a good performance into a great one. With only Cheltenham standing between them and a District 1 title, the No. 1 Warriors made good to great a creed to live by at the Liacouras Center.
With a clinical offensive showing, Methacon raced past No. 3 Cheltenham 73-48 a Temple to capture the program's first District 1 6A championship Saturday night.
"Credit everybody who was out on the court tonight," Warriors senior center Jeff Woodward said. "Coach (Jeff Derstine) always talks about going good to great and there were countless times in this game, especially that first half where we kicked it to somebody who was wide open."
Cheltenham didn't have a true answer for Woodward, the 6-foot-10, 250-pound Colgate bound big man. For reference, the Panthers' tallest player is 6-foot-6 David Pope who coach Patrick Fleury estimated at about 160 pounds and plenty of possessions saw Jaelen McGlone or Brandon Scott trying to deal with Woodward.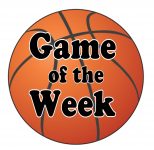 It would have been easy for the Warriors to try and force feed the big guy but that wouldn't have been great, much less good. So they moved the ball around instead, with senior Brett Eberly playing conductor to an orchestral section that was totally in tune.
Erik Timko came out in form and never really lost it, hitting his first seven shots on his way to a game-high 27 points.
"I came out, played with confidence and played my game," Timko said. "My guys had trust in me and they helped me get open to get those clean looks."
(click on this link for the full story)
Webmaster's note: Missed the game? Listen to the entire game on our archive file listed below. Go to our Broadcast Archives page for all game archives.
Podcast: Play in new window | Download