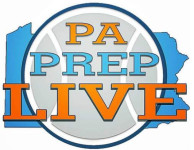 By Matthew De George
Kyle Long surveyed the options before Tuesday night's game with Marple Newtown and understood what his Springfield team could draw on.
If the game called for it, the Cougars were ready to speed Marple up. Or they could drag out possessions and screen for jump shots. Or they could dump the ball inside and use Great Orjih's height advantage.
At the controls of those options is Long.
Where the Tigers were overly reliant on one mode of attack, Springfield's improvisation allowed it to coast to a 62-49 Central League victory.
"I think we have guys that can play fast, and then we go four corners and play slow," Long said. "We pick and choose when we can do that. The third quarter, we started running, we got up. The fourth quarter — we had too many turnovers and I think if we can clean that up — we went a little slower, four corners and if we make our foul shots, we're a tough team to come back against."
Strath Haven 46, Penncrest 38 >> Cooper Driscoll, who was injured in pregame warmups before a 24-point shellacking by the Lions in December, scored seven of his 10 points in the third quarter as Strath Haven scored a measure of retribution.
John Harrar scored 13 points to go with 14 rebounds and four assists for Haven (11-5, 8-3). Chris Rosini was the catalyst with two first-quarter 3-pointers to set the tone. He finished with 11 points.
The Panthers did the job defensively on Tyler Norwood, who made just one basket over the first three quarters on a rough shooting night. He finished with 17 points. Justin Ross added eight for Penncrest (13-4, 9-2).
(click on this link for the full article and more game stories and scores)