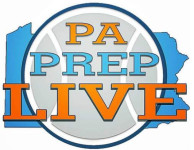 By Matthew De George
When the Ridley boys basketball job opened up in March, Kevin Kelly saw a chance for a homecoming.
For two-plus decades, Kelly has coached anywhere and everywhere in Southeastern PA. But the chance to return to Ridley, where he got his first job under legendary coach John DiGregorio in the early 1990s, was something he'd long prized.
"Ridley's a job that, ever since I started coaching, I always wanted to coach there," Kelly said Tuesday after obtaining board approval to be hired as Ridley's new boys hoops coach. "It's an extremely special place and a special program. It was just by chance that it opened up now, and I couldn't pass up the chance to get back into Delaware County and back to Ridley."
Kelly takes over for Mike Snyder, who led Ridley on its most successful era before retiring in March. Snyder won a pair of Central League titles and qualified for three PIAA tournaments in six seasons, posting a 104-53 record. The Green Raiders went 11-11 last season, missing the District 1 Class 6A playoffs.
Inheriting a program with such a track record particularly appealed to Kelly, challenges and all.
(click on this link for the full article)