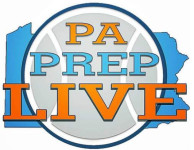 By Matthew DeGeorge
For all the senior talent on the Sun Valley roster, there's one commodity missing from last year's squad that earned a berth in the PIAA Class 5A tournament. It just happens to be one of the hardest-to-fake entities in high school hoops.Six of the top seven scorers are back for the Vanguards, but the missing piece is a point guard, after the graduation of floor general Shair Brown-Morris. It's a void rarely filled by committee – either you have an adept and stable ball-handler, or you don't.
Turns out that Sun Valley has one, just not always the same one. And more than anything, years of experience built between a veteran corps seems to be steadying that role, as in Saturday's 63-47 nonleague handling of Marple Newtown.
Vinny DeAngelo and Isaac Kennon rotated having the ball in their hands. Kennon held it down in the first half, DeAngelo sitting with two fouls. DeAngelo, who excelled as an off-ball player to tally 1,000 career points by the end of his junior campaign, took the reins in the second to jumpstart his offensive game.
With Sun Valley off a 5-0 start, the early returns of the time-sharing are certainly encouraging.