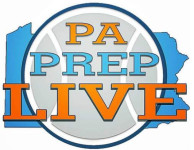 By Matthew DeGeorge
Don't look now, but Chester has won eight straight games, the latest a 56-50 decision over traditional power Harrisburg Saturday.
Michael Smith led the Clippers with 16 points, going 10-for-10 at the free-throw line and 8-for-8 in the fourth quarter. Brian Randolph contributed 10 points, and Isaiah Schmidt added nine.
Randolph put Chester (9-5) ahead for good via a 3-point play with 1:11 left in the game. He added four steals. Smith augmented his 16 points with seven rebounds and three assists.
In other nonleague action:
(click on this link for more game stories and scores)
Webmaster's note: The Harrisburg vs Chester game was our Game-of-the-Week and can be heard on our Archives link by clicking on the player below
Podcast: Play in new window | Download
Subscribe: RSS